Dry Eye Treatment in Garland
Offering Lasting Relief For Dry, Itchy & Gritty Eyes
Tired of your eyes constantly watering?
Want to find a solution for your red, dry, itchy eyes?
Dry eye disease can seriously harm your quality of life. It can cause severe irritation and even infection in severe cases.
Symptoms of dry eye disease include:
Red, dry eyes
Itchiness in and around the eye
A gritty-feeling in the eye
Light sensitivity
Excessive watering of the eyes
Visit Epic EyeCare for effective and lasting dry eye relief.
---
Give Your Eyes the Care They Deserve
---
How Dry Eye Disease Develops & How to Treat It
Dry eye disease is an increasingly common eye condition that can happen either because the eye is not producing enough tears, or because tears are evaporating too quickly, leaving the eyes without enough moisture to function comfortably.
This can happen for several reasons including allergies, side effects from medications, hormonal changes, and illness.
Depending on the cause and exact symptoms of your dry eyes, our Garland eye doctors will be able to prescribe treatments and medications aimed at increasing the amount of tears your eye produces and/or slowing the evaporation of tears to better hydrate your eyes.
---
What Are the Main Causes of Dry Eye?
Aging

Dry eye disease tends to affect people over the age of 50. This is because tear production slows as we age. As the lacrimal glands produce fewer tears, dry eye develops.

Hormonal changes

It's not uncommon for some women to experience dry eye symptoms during pregnancy, menopause, or while using birth control pills. That's because hormone imbalances can reduce tear production.

Autoimmune disease

Certain autoimmune diseases, like Sjögren's syndrome, can cause white blood cells to attack your tear glands, thus reducing tear production. Other diseases like arthritis, lupus, and diabetes can also cause poor or insufficient tear production.

Medications

Certain medications can reduce mucus production (one of the 3 tear components) thus contributing to chronic dry eye.

They include antihistamines, antidepressants, diuretics, and beta-blockers.
Note that this is just a handful of causes. There are many other factors that can contribute to dry eye, including pollution and dry air, allergies, poor tear quality, dehydration, contact lens wear, and more.
---
Dry Eyes Treatment in Garland
Meet our Eye Doctors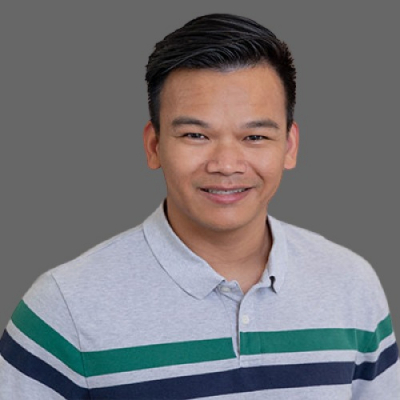 Monday

Closed

Tuesday

9:30 am - 6:30 pm

Wednesday

9:30 am - 6:30 pm

Thursday

9:30 am - 6:30 pm

Friday

8:30 am - 5:30 pm

Saturday

Closed

Sunday

Closed
VSP

Medicare

United Healthcare

Aetna

EyeMed

Anthem Blue Cross Blue Shield

Blue Cross
- Oct. 25, 2023
Dr. Hoang is great! Very personable and provided a variety of suggestions for contact lenses for us
... Show More
to choose from. Had both siblings fitted here for eye glasses and while the glasses are expensive, the eye exams were quick and accurate!
- Jul. 28, 2023
Friendly people. Dr. Hoang really cares about patients.
- Jan. 26, 2023
I have been seeing Dr. Tran for about 8 years now, maybe longer? Even though I have moved further an
... Show More
d further away during that time (I am now over an hour away), I continue to come here because everyone is so nice and welcoming. The receptionists are always super respectful and helpful. Everyone else is incredibly patient with me, especially when I have to walk around the office with no contacts and have to feel my way around because I am BLIND. Dr. Tran's exams are little fast paced but I don't mind. He's pretty laid back but still very professional. I like being able to crack too jokes without feeling weird/ awkward and I feel safe enough to do that here. I've never had any communication issues and everything is always explained to me so there aren't any surprises. I really appreciate that and will continue to come here as long as it's open.
- Nov. 29, 2022
Great dr. Went for an annual eye check up and felt like I was talking to a friend. Recommend him to
... Show More
anyone!
- Jul. 06, 2022
Dr. Tran and his staffs are very personable and friendly. Dr. Tran has been my doctor to see for ove
... Show More
r 10 years.. really love the services provided here.. come check this location out great great service, friendly doctor and staffs.
- Mar. 06, 2022
A very funny and friendly eye doctor.
- Dec. 20, 2021
My kids and I was a new first time patients at Epic Eye Care Dr. Tran and his staff was very friend
... Show More
ly and they keep the place very nice and clean we was so glad we found an awesome Optometrist
- Nov. 12, 2021
My experience was over all fantastic, all of my questions were answered the doctor was very friendl
... Show More
y and helpful throughout the process. 100% would recommend
- Oct. 28, 2021
Friendly and accommodating staff! Dr. Tran is thorough and knowledgeable. I trust his expertise and
... Show More
always get great results year after year. One time, I ran out of contacts before I was able to order my new prescription. In the meantime, I had a huge presentation to give at work. Being that I'm not as confident wearing my glasses, Dr. Tran and his team made sure I had a pair of contacts for the day of. They really care about their patients. You can also tell that his employees are happy to be there. That says a lot about how Dr. Tran is running his practice and taking care of his employees. Look no further! You are in good hands at Epic Eye Care!
- Sep. 23, 2021
We highly recommend this place The people there are awesome, super polite,friendly and helpful The
... Show More
lady who tested our kids no words to describe how sweet she is 🥰
- Sep. 16, 2021
Have been there more than ten years with such a knowledgeable doctor and also his professional stuff
... Show More
s.
- May. 22, 2021
I found Dr. Tran's office as I was driving down Beltline Rd in Garland one afternoon. The sign ''Epi
... Show More
c Eye Care'' caught my attention, and since I had previously been to see another eye specialist not far from his office; and because I was not happy with the final results,. I made an appointment with Dr. Tran. I had also referred a friend of mine to visit the previous eye doctor, and I went with my friend on two or three occasions to have her eyes checked. When we left for the final time, I was not pleased with the examines and the charges. It was obvious the doctor was strictly interested in how much money she could make from my friend. She ran numerous test and each one was very expensive; needless to say, she could not come up with a diagnosis. That was my main reason for making an appointment with Dr. Tran. Since the first time I visited his office... I and my friend and several others whom I have recommended see Dr. Tran for any eye problems have done so for several years now. Dr. Tran is a very unique person and an exceptional human being and Eye Doctor. He has diagnosed and treated my eye problems and many of my friends' ever since I first met him. He has also referred me to a couple of other eye specialist for special treatments which were required.. Dr. Tran is truly one of a kind! And he is very knowledgeable and precise in his profession. I am 73 years old and have seen more than a few medical doctors, dentists, and eye doctors during my life time. Dr. Tran is the exception, and he has been a true blessing to me! I have the utmost appreciation and respect for this man!. If you are in need of a wonderful eye doctor, go see my friend, Dr. Pui Tran. You will see first hand exactly what I have been talking about... Jim Martin - Garland, Texas.
- May. 03, 2021
This clinic was one of the best ones I been too. I got there and was immediately helped and welcomed
... Show More
. The workers there are very nice, friendly, and helpful! Dr. Tran was super fast and helpful as well !
- Apr. 09, 2021
Great atmosphere, very friendly staff.
- Mar. 26, 2021
Dr. Tran and his staff were extremely friendly and thorough. We had a great experience overall and p
... Show More
lan to make this our eye care home!
- Mar. 26, 2021
Everyone is so nice and helpful
- Mar. 08, 2021
I've been an established patient with this office for several years already; I never leave with a
... Show More
bad experience. The staff is always friendly and quick as well as the Optometrist. I'm never leaving this office 😉 Keep doing what y'all have been doing!
- Jan. 11, 2021
The staff and Dr. Tran are wonderful. I absolutely recommend this clinic for younger children that h
... Show More
ave a difficult time doing the eye exam at school.
- Jan. 08, 2021
Totally, unexpectedly and rewarding 1st appointment. I have a specially difficult issue with one eye
... Show More
. From Gabi, the medical assistant, to the doctor himself, they were professional, right to the point, explained his advise and started my new contact lens fittings trial. The unexpected part is that my insurance should cover the expense including the lens which would have cost me over $500 per year. Hopefully if the daily wear contacts work out, my eyes will be healthier, have better vision and comfort. I highly recommend Dr. Tran.
- Dec. 23, 2020
Awesome I like all the rep and doctor ,was treated good
---