Astigmatism Treatment in Garland
Say Goodbye to Blurred & Distorted Vision
Have you been told you have astigmatism?
Are constant headaches and eyestrain impacting your life?
Astigmatism is a common eye condition characterized by an irregular curvature of the cornea that causes blurry, fuzzy, or distorted vision.
While astigmatism can certainly be a nuisance, there is no reason to suffer from it. It can be easily corrected with eyeglasses, contact lenses, or laser eye surgery.
For astigmatism treatment, contact Epic EyeCare in Garland today!
---
Give Your Eyes the Care They Deserve
---
How We Can Help
Come in for an eye exam and we'll determine what type of lens correction will offer you the clearest vision possible.
We'll discuss all your treatment options so you can feel confident that you've chosen the best option for your visual needs and lifestyle.
During your follow-up visit, we'll make sure that you're comfortable with your new eyewear and we'll check that your new lenses are providing you with crisp, clear vision.
---
4 Ways to Treat Astigmatism
Prescription eyeglasses

Mild to moderate levels of astigmatism can often be corrected with eyeglasses that contain a unique optical power (cylinder) to combat blurry vision caused by astigmatism.

Toric contact lenses

Toric contact lenses are customized to your corneal shape and contain varying corrective powers throughout the lens. These soft contact lenses provide clear, sharp vision for people with mild to moderate astigmatism.

Scleral contact lenses

Scleral contact lenses are ideal for moderate to severe astigmatism. These specialized rigid lenses are designed to arch over your irregular shaped cornea and rest on your sclera (the white part of your eye), to deliver clear vision.

Laser eye surgery

If you're looking to free yourself from eyeglasses and contact lenses, laser eye surgery offers permanent astigmatism correction. Candidacy for laser eye surgery depends on your age, and the type and severity of your astigmatism.
No matter your level of astigmatism, Epic EyeCare in Garland has the perfect solution for your needs.
---
Your Astigmatism Treatment Specialist in Garland
Meet our Eye Doctors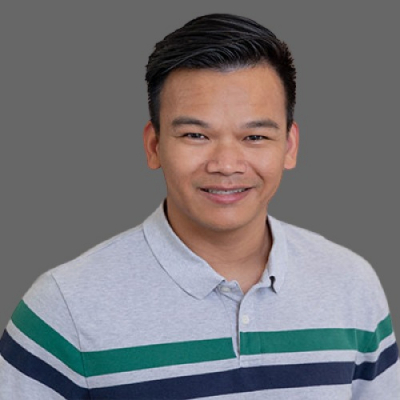 Monday

Closed

Tuesday

9:30 am - 6:30 pm

Wednesday

9:30 am - 6:30 pm

Thursday

9:30 am - 6:30 pm

Friday

8:30 am - 5:30 pm

Saturday

Closed

Sunday

Closed
VSP

Medicare

United Healthcare

Aetna

EyeMed

Anthem Blue Cross Blue Shield

Blue Cross
- Oct. 25, 2023
Dr. Hoang is great! Very personable and provided a variety of suggestions for contact lenses for us
... Show More
to choose from. Had both siblings fitted here for eye glasses and while the glasses are expensive, the eye exams were quick and accurate!
- Jul. 28, 2023
Friendly people. Dr. Hoang really cares about patients.
- Jan. 26, 2023
I have been seeing Dr. Tran for about 8 years now, maybe longer? Even though I have moved further an
... Show More
d further away during that time (I am now over an hour away), I continue to come here because everyone is so nice and welcoming. The receptionists are always super respectful and helpful. Everyone else is incredibly patient with me, especially when I have to walk around the office with no contacts and have to feel my way around because I am BLIND. Dr. Tran's exams are little fast paced but I don't mind. He's pretty laid back but still very professional. I like being able to crack too jokes without feeling weird/ awkward and I feel safe enough to do that here. I've never had any communication issues and everything is always explained to me so there aren't any surprises. I really appreciate that and will continue to come here as long as it's open.
- Nov. 29, 2022
Great dr. Went for an annual eye check up and felt like I was talking to a friend. Recommend him to
... Show More
anyone!
- Jul. 06, 2022
Dr. Tran and his staffs are very personable and friendly. Dr. Tran has been my doctor to see for ove
... Show More
r 10 years.. really love the services provided here.. come check this location out great great service, friendly doctor and staffs.
- Mar. 06, 2022
A very funny and friendly eye doctor.
- Dec. 20, 2021
My kids and I was a new first time patients at Epic Eye Care Dr. Tran and his staff was very friend
... Show More
ly and they keep the place very nice and clean we was so glad we found an awesome Optometrist
- Nov. 12, 2021
My experience was over all fantastic, all of my questions were answered the doctor was very friendl
... Show More
y and helpful throughout the process. 100% would recommend
- Oct. 28, 2021
Friendly and accommodating staff! Dr. Tran is thorough and knowledgeable. I trust his expertise and
... Show More
always get great results year after year. One time, I ran out of contacts before I was able to order my new prescription. In the meantime, I had a huge presentation to give at work. Being that I'm not as confident wearing my glasses, Dr. Tran and his team made sure I had a pair of contacts for the day of. They really care about their patients. You can also tell that his employees are happy to be there. That says a lot about how Dr. Tran is running his practice and taking care of his employees. Look no further! You are in good hands at Epic Eye Care!
- Sep. 23, 2021
We highly recommend this place The people there are awesome, super polite,friendly and helpful The
... Show More
lady who tested our kids no words to describe how sweet she is 🥰
- Sep. 16, 2021
Have been there more than ten years with such a knowledgeable doctor and also his professional stuff
... Show More
s.
- May. 22, 2021
I found Dr. Tran's office as I was driving down Beltline Rd in Garland one afternoon. The sign ''Epi
... Show More
c Eye Care'' caught my attention, and since I had previously been to see another eye specialist not far from his office; and because I was not happy with the final results,. I made an appointment with Dr. Tran. I had also referred a friend of mine to visit the previous eye doctor, and I went with my friend on two or three occasions to have her eyes checked. When we left for the final time, I was not pleased with the examines and the charges. It was obvious the doctor was strictly interested in how much money she could make from my friend. She ran numerous test and each one was very expensive; needless to say, she could not come up with a diagnosis. That was my main reason for making an appointment with Dr. Tran. Since the first time I visited his office... I and my friend and several others whom I have recommended see Dr. Tran for any eye problems have done so for several years now. Dr. Tran is a very unique person and an exceptional human being and Eye Doctor. He has diagnosed and treated my eye problems and many of my friends' ever since I first met him. He has also referred me to a couple of other eye specialist for special treatments which were required.. Dr. Tran is truly one of a kind! And he is very knowledgeable and precise in his profession. I am 73 years old and have seen more than a few medical doctors, dentists, and eye doctors during my life time. Dr. Tran is the exception, and he has been a true blessing to me! I have the utmost appreciation and respect for this man!. If you are in need of a wonderful eye doctor, go see my friend, Dr. Pui Tran. You will see first hand exactly what I have been talking about... Jim Martin - Garland, Texas.
- May. 03, 2021
This clinic was one of the best ones I been too. I got there and was immediately helped and welcomed
... Show More
. The workers there are very nice, friendly, and helpful! Dr. Tran was super fast and helpful as well !
- Apr. 09, 2021
Great atmosphere, very friendly staff.
- Mar. 26, 2021
Dr. Tran and his staff were extremely friendly and thorough. We had a great experience overall and p
... Show More
lan to make this our eye care home!
- Mar. 26, 2021
Everyone is so nice and helpful
- Mar. 08, 2021
I've been an established patient with this office for several years already; I never leave with a
... Show More
bad experience. The staff is always friendly and quick as well as the Optometrist. I'm never leaving this office 😉 Keep doing what y'all have been doing!
- Jan. 11, 2021
The staff and Dr. Tran are wonderful. I absolutely recommend this clinic for younger children that h
... Show More
ave a difficult time doing the eye exam at school.
- Jan. 08, 2021
Totally, unexpectedly and rewarding 1st appointment. I have a specially difficult issue with one eye
... Show More
. From Gabi, the medical assistant, to the doctor himself, they were professional, right to the point, explained his advise and started my new contact lens fittings trial. The unexpected part is that my insurance should cover the expense including the lens which would have cost me over $500 per year. Hopefully if the daily wear contacts work out, my eyes will be healthier, have better vision and comfort. I highly recommend Dr. Tran.
- Dec. 23, 2020
Awesome I like all the rep and doctor ,was treated good
Astigmatism Diagnosis Treatment FAQs
What does astigmatism do to your eyes?
Astigmatism occurs when either the cornea or the lens inside the eye has mismatched curves, causing the eye surface to be egg-shaped rather than round.
While astigmatism causes blurry vision at all distances, it can also cause:
Wavy or distorted vision
Eye strain
Headaches
Squinting
Poor night vision
How do you fix astigmatism?
If you have astigmatism, corrective lenses (contacts or glasses) specifically designed for astigmatic eyes are an effective way to correct your blurry vision. They contain your optical prescription along with a specific cylinder lens power to target astigmatism and provide you with crystal clear vision. Laser surgery is another effective option to correct astigmatism.
Why has my astigmatism worsened?
About 20% of babies are born with astigmatism. In most cases, it disappears by around age 5. In others, astigmatism can become permanent and even worsen over time, generally stabilizing once the eyes reach their adult size (at around age 20).
---